Adding and Editing a Biml File
To add a Biml file to the project, right-click on the project, or on the Data Sources, Data Source Views, or SSIS Packages folders. The context menu will have an Add New Biml File menu opton. This will add a Biml file to the Miscellaneous folder in the project.
Note: Right-clicking on the Miscellaneous folder will not open a context menu.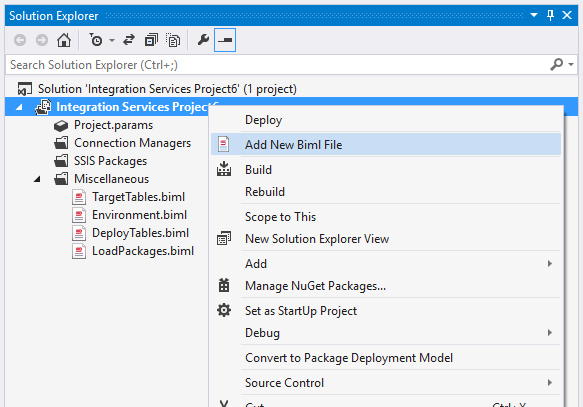 After adding a Biml file, double-click to open it in the BimlExpress code editor, which includes syntax highlighting for Biml and BimlScript code nuggets, autocomplete, and error highlighting.
Autocomplete can be opened by pressing Ctrl+Space while editing a Biml tag.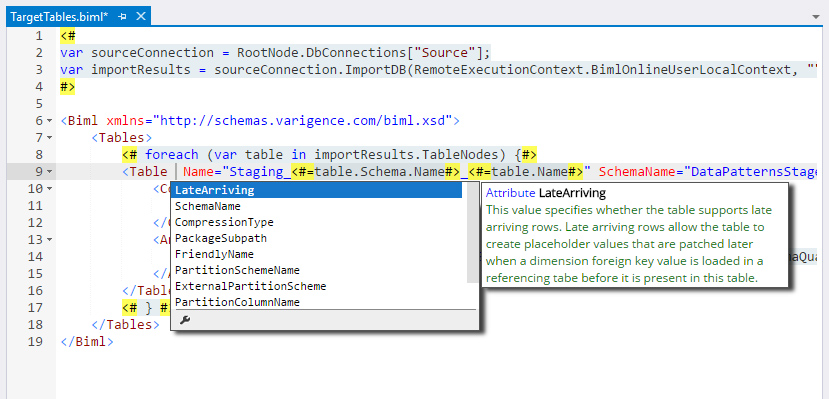 After adding Biml code to a file, it can be checked for errors by choosing the Check Biml for Errors option from the context menu.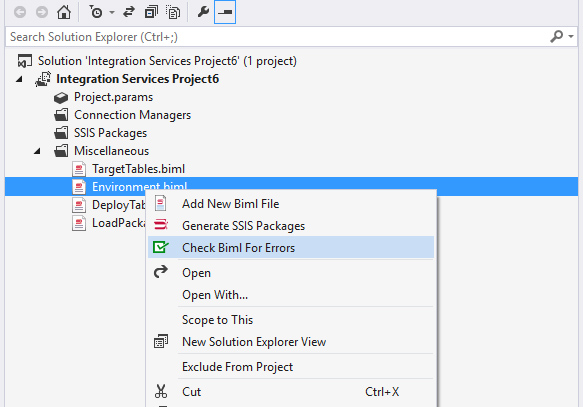 Next: Generating SSIS Packages