BimlScript
Mist User Guide
BimlScript Editor
Use the BimlScript editor to create, edit, preview, and execute BimlScript files.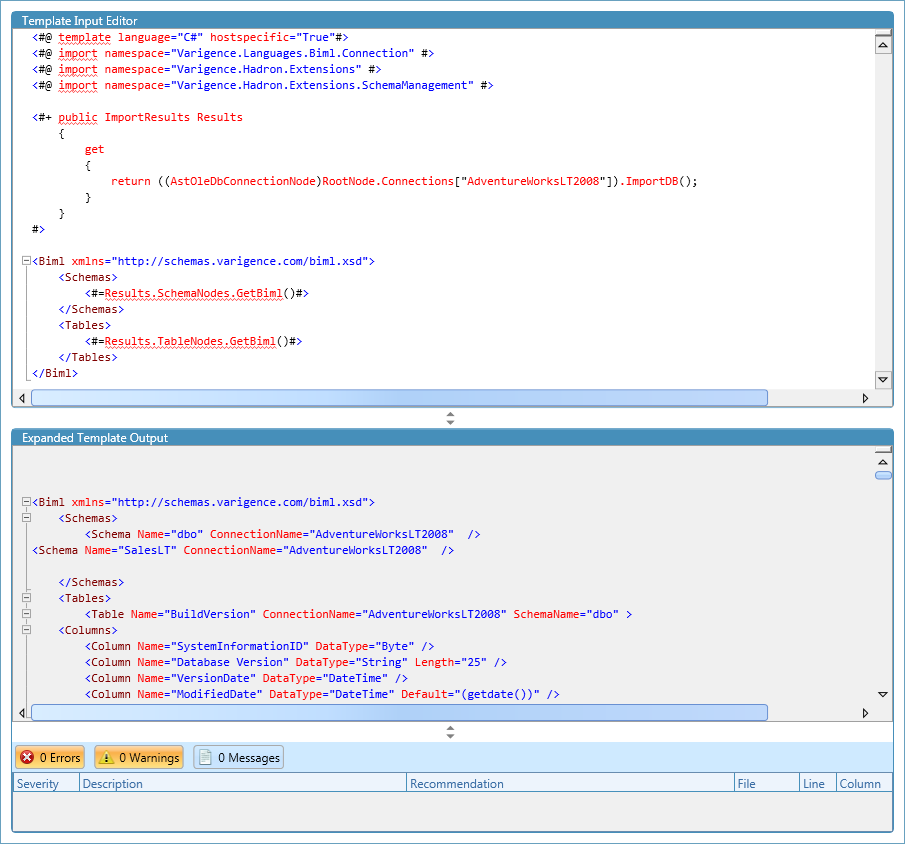 Type Biml and BimlScript into the BimlScript Input Editor.
As input is entered, the Expanded BimlScript editor displays a live preview of the generated Biml from the BimlScript.

Once finished, press the Expand ribbon button to generate real Biml from the BimlScript that is added to the project.
The BimlScript editor's ribbon provides the following functions:
| Button | Description |
| --- | --- |
| Expand | Execute the BimlScript; the produced Biml is applied to the project. |
| Update Preview | Refresh the Expanded BimlScript Output editor |
| Check Biml Syntax | Evaluate that correct Biml syntax is used in the BimlScript output. |
| Auto Format XML | Activate to have BimlScript output be formatted automatically. |